THE STORY
Ever since the Buttercup Days of the 1930s, these bright yellow blooms have been a beacon in the RNOH's fundraising story. This tradition started one spring when the fields blossomed into a sea of yellow. Children would pick armfuls of these cheery flowers from the local countryside and give them to patients on the wards. This led to the making of artificial buttercups, sold in central London to raise money for the hospital.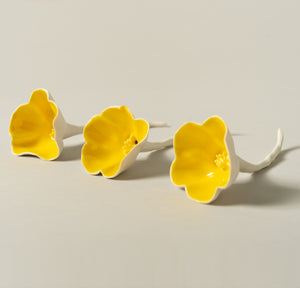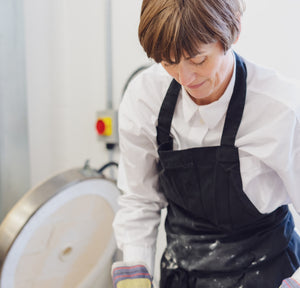 Now we've opened a new, colourful chapter in our buttercup story. Designed by artist Clare Twomey, The Buttercup Collection was created in workshops with members of Clare's studio, alongside staff and patients from the RNOH. A shining emblem of hope and optimism, two thousand glorious porcelain flowers are on sale to buy.

Every penny made helps to strengthen and support the RNOH.
PICK YOUR BUTTERCUP
THE MAKING
Each piece in The Buttercup Collection is unique. To create the collection, Clare began by handmaking one delicate ceramic buttercup, observing how the leaves and stamen differ from other flowers. This first buttercup then became a master mould, used to hand-pour all of the other ceramic blooms. When these moulds set, tiny porcelain petals were added by hand, before each buttercup was individually fired and glazed bright yellow.